Braodwell Fete; as newcomers, we felt obliged to go – and not unhappy to, either. I had the impending cloud of lots of work to do that must be finished by Monday; but I've tried to promise myself (abd Beloved) one day off a week, so this seemed opportune.
The weather finally cleared about a half hour before start time, just the time that Cat went AWOL. She was chased by a small dog and then a massive, beautiful white German shepherd that saw her as a grey running shape, , more or less, home and was gathered up and brought in for affection. Only one puncture wound to my chest to show for the whole dramatic debacle. By Cat, of course.
Somehow, Beloved was persuaded to leave Cat to recover and 2pm saw us off and out.
Village fetes are the same anywhere and everywhere; it's only the scale and enthusiasm that changes. Well, this one was pretty good! The goal on the green had a "professional" keeper for kids to try their penalties, there were creepy crawlies, (plastic) duck races, hot dogs at a respecatable £2.50 (75p of which was carbon on mine), tea and cake in the village hall, Pimms, plants, cakes (naturally, by Fete Law, all the best had gone just before opening, just as the weather improved; God nodding to the correctness of Little England doing it's odd things correctly)…and a dog show.
It appears that everyone in the Cotswolds has a dog. And everywhere has a dog show. With the same dogs in each class, pretty much. Confusing to me, but seemed enjoyable to the kids.
There was also a scouse Punch and Judy with all the violence taken out, making the old, corny jokes somehow lifeless and almost reprehensible in their evil disdain for just how much kids would like the violence. I know there are whole treatise on Punch and Judy and I know there are worthwile comments. But the same argument spoiled Tom and Jerry, you fools. Still, at least I wasn't scared of Mr Punch, which is a nice change. Unlike the tarantula (which may or may not have been scared of Mr Punch, but I meant the other option in the ambiguous phrase).
And finally, as a rarity, the pub was open all day. So a pint of cider for the first time. And a San Miguel for the Beloved. And then a couple more. We may nap. Oh, wait, she is…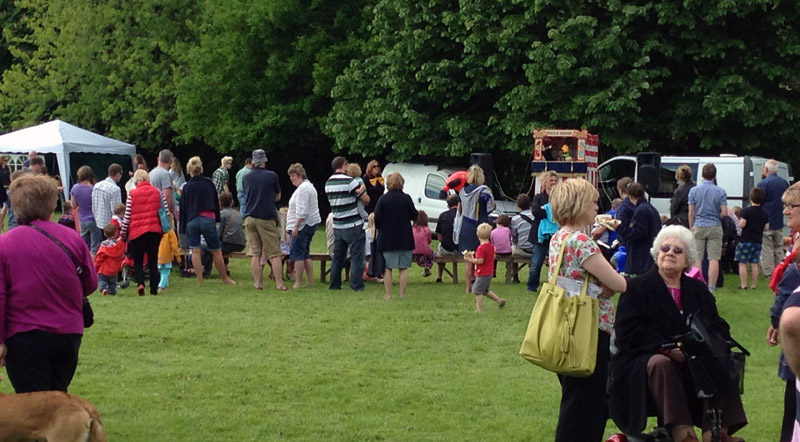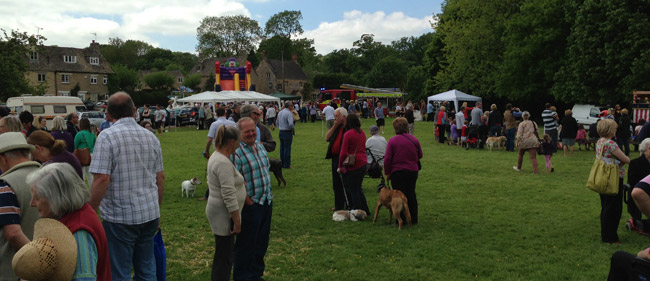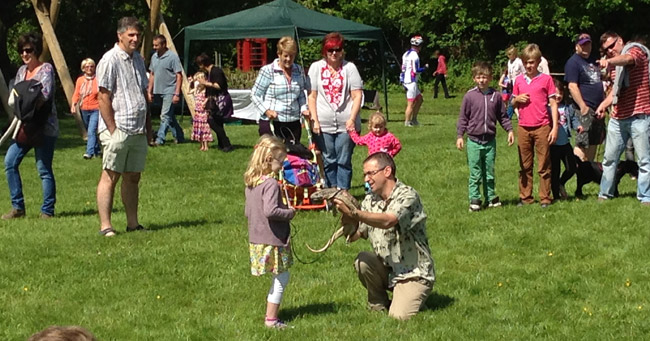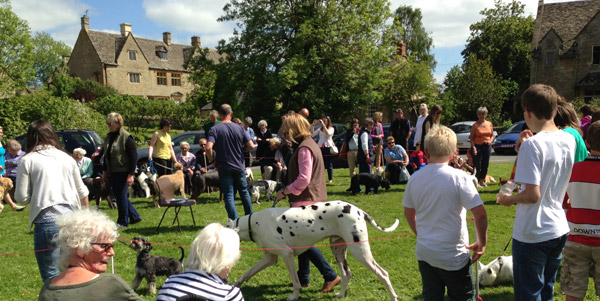 Anyway, Cat seems fine. Which is the important thing. :0)
[Photographs by iPhone; blog done in a hurry; apologies for crapness]